RCF Group's corporate video awarded as best corporate film in the Industrial category at the 51st Key Awards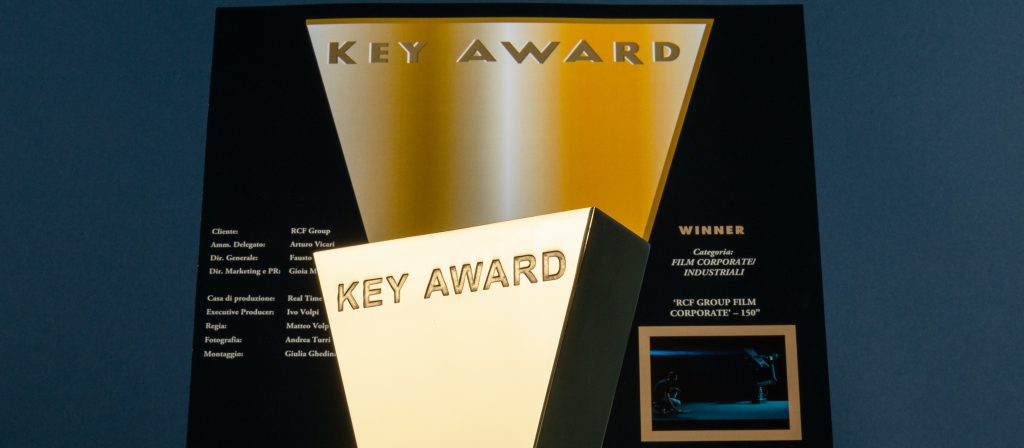 RCF Group is pleased to announce a prestigious award received for the corporate video that pictures the world of professional audio around its four brands: RCF, dbTechnologies, EAW and DPA.
The video was awarded as the best corporate film in the category of industrial companies by Media Key, an international publishing group, reference point for the entire world of communication.
Gioia Molinari, RCF's marketing and PR director, received the award on behalf of the Group during the 51st Key Awards ceremony in Milan last night, which saw many important companies gathered for particularly innovative communication projects.
---
---
Authors
RCF Group Press Contact
Gioia Molinari